I am employed by RealtyNinja (we make awesome websites for busy REALTORS®) where I work full time, remotely. 
#bestjobever #workfromanywhere #thiswebsitewasmadewithrealtyninja 
---
Prior to my current full time role, I ran a boutique marketing agency called Socialbaz Marketing... (RealtyNinja was a client!)

Revenues are super modest, but the work is exciting & consistent,
and the people I work with are
very
dope. 
Socialbaz Commercial - 2011 (Starring my brother Soroush and I, created by Brian Ceci.)
What I actually do (for money) can be summarized in a few bullets..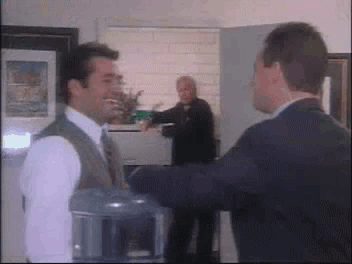 What I do better than most is something intangible, experiential. The difference when you work with me is that you work with me. 
Frankly, I'm delightful, but It's also difficult for me to really describe it without coming off as a douche.
So either check out what others have to say about me, or ask me a question.